Less than a month after the start of the academic year, the Texas state legislature passed SB-8, an abortion ban in the past six weeks, before many women even knew it. 'they are pregnant. Joanna Grossman, a professor of law and women at the Dedman School of Law at Southern Methodist University in Dallas, Texas, noticed that the climate among students was changing in her reproductive rights course.
"I have a room full of students who are interested in these issues anyway. In this context, I see a lot of fear and confusion as to what the future holds for them, "Grossman said. "I think students want to be reassured that this isn't really happening or that it doesn't really mean what they think it means. And of course, I can't really reassure them.
With the United States Supreme Court on the verge of potentially overturning Roe vs. Wade, the right of women to terminate their pregnancies has taken hold of the national conversation and higher education.
SB-8 effectively allows anyone to sue someone else for performing or helping to perform an abortion in the state (with loosely defined "assist", legal experts point out). This summer, before the bill was passed, some conservative Texas lawmakers were already turning their attention to the role of college campuses, calling for funding public universities that offer abortions to students.
"College campuses have always been at the epicenter of some form of reproductive rights organization," said Mary Ziegler, professor of law at Florida State University. She is studying the legal history of abortion in the United States. "This also applies to the anti-abortion student groups that work with the GOP. Thus, in both cases, the youngest helped to fix the terms of the debate. This makes sense because these are the people most likely to be affected. Because they are of childbearing age and will be for a long time.
The Guttmacher Institute, a nonprofit research organization focused on reproductive justice, has found that nearly 40% of people who request an abortion say they do so at least in part because having a child could derail their education. In 2014, according to Guttmacher, women aged 20 to 24 made up the largest proportion of people who had an abortion in the United States. According to the National Center for Education Statistics, an average undergraduate student is under 25 years old.
"You never pay enough attention to how reproduction affects education, and that extends to many issues," Grossman said. "Like the lack of access to contraception for many students or the lack of bodily autonomy not to be sexually assaulted. On top of that, there is the significant impact of abortion rights, which shape the course of student life. We already know that many students will drop out of school due to unwanted pregnancy.
Grossman also referred to a recent amicus brief filed with the United States Supreme Court by female athletes, including those in colleges and universities, on the importance of reproductive freedom to their varsity athletic careers. . The brief was in response to SB-8.
This relationship between barriers to abortion and graduation prompted student organizers in the California public university system in 2019 to take action.
Phili Villalobos, now a 22-year-old student at the University of California at Santa Barbara (UCSB), worked to pass SB-24, a bill that requires California's public college campuses to provide medical abortion to students university health centers.
"From a logistical standpoint, it's really hard for a lot of students to leave campus to get to an abortion clinic on time," said Villalobos, who is also a California field organizer with United for Reproductive & Gender Equity (URGE), a national youth organization. led a nonprofit organization for reproductive rights and justice that advocated for SB-24.
UCB's closest abortion clinic is over 7 miles away, Villalobos said. But there is a pregnancy crisis center, also known as a fake abortion clinic, closer to campus. Anti-abortion groups tend to run these centers, which look like abortion clinics but do not offer abortion and often advise patients not to terminate a pregnancy. So, Villalobos added, some students may get confused and end up in a so-called bogus clinic without getting the health care they seek.
"Many students don't have transportation to get to the clinic while managing a full course load as well as a job," she said. "So students are put in these situations with a long way to go to get abortion care. Having abortion pills on the campus of your health centers makes perfect sense and makes life for students much safer in their community.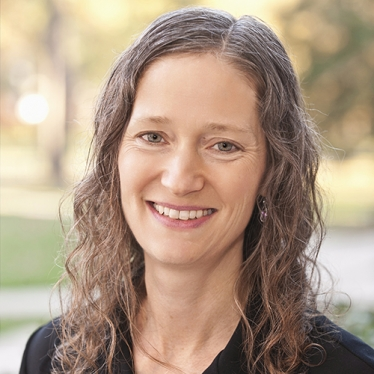 Dr Carrie Baker, Professor of Women and Gender Studies at Smith College
A bill similar to SB-24 has been introduced in Massachusetts, but has yet to pass. Dr Carrie Baker, a professor of women and gender studies at Smith College, began conducting Bill-related research on issues such as the distance between abortion clinics and public campuses in the State.
"We present the bill as an issue of educational equity, especially for low-income students and students of color, who need access to equal health care without burdening their ability to do what they have to do as students, "Baker said, referring to research showing that many women seeking abortions in the United States are low-income people of color.
Yet experts like Grossman have noted that college administrators are reluctant to take a public stand on student reproductive rights.
"If you think about how many universities have felt motivated to respond to Black Lives Matter because their students demanded that they take a stand, this is the kind of issue where you might imagine a tidal wave like that there, "Grossman said. "But I haven't seen him yet. I expect female students to want their universities to take a stand for the protection of their human rights.
Baker also said that if more than half of the higher education student body identifies as female, then more institutions should pay attention to access to abortion. Women in the 2020-21 school year made up a record 59.5% of students, according to registration data from the National Student Clearinghouse
"Why aren't more colleges making statements about what's going on? I will tell you why. It's because it's the A word, "Baker said. "It's controversial. Unlike racial justice, it's seen as a private matter, a medical problem. People don't see it the same way as a matter of social justice.
Grossman agrees with what some researchers call abortion exceptionalism.
"There is this idea that no normal rule applies. If it's abortion, it's just its own thing, "Grossman said. "But abortion is integrally linked to women's human rights. I would like the world to see it that way. Instead, you just say the word "abortion" and the university administrators back off. "
Baker also noted that because abortion is often stigmatized, it can be silenced and more difficult for college administrators to know about the need for abortion care on campus.
Back in Texas, reports have already shown a so-called brain drain in light of the SB-8 as employees and businesses seek to leave the state. Grossman said she wouldn't be surprised to see some sort of decline in the number of students coming to Texas to graduate as well.
"It's a very likely effect here: on enrollment, on recruiting and on business in general. The Texas GOP decided they didn't care, "Grossman said. "Many states are hostile to the right to abortion, but it is the only state with a ban that has been able to go into effect. Texas has become the zero point of this battle.
She pointed out that soon more states could be like Texas if legislatures followed their handbook. Some Florida Republican lawmakers, for example, have said they want to introduce a bill like SB-8.
"But right now it's Texas and everyone," Grossman said. "The right to abortion is generally very popular in the country. This ban is not. So will people vote with their feet?
Rebecca Kelliher can be contacted at [email protected]