Two University of Hawaii at Mānoa, students experience real-world learning experiences while helping teach current educators through a key resource from the EUH Manoa Undergraduate Research Opportunities Program (UROP) called the Student Opportunities Center (COS).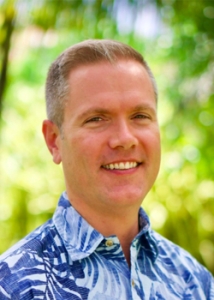 For three years, EUH Manoa College of Education Assistant professor David Royer organized a professional learning series to help educators develop their knowledge, skills and confidence to support students with challenging behaviors. Royer believed the series had the potential to become a research project for students.
He announced the opportunity on the COS. It is a one-stop-shop for student research and creative work opportunities. Jessica lau and Vanessa Liang saw the post and contacted Royer to get involved.
"Jessica and Vanessa exceeded my expectations in their level of commitment and support, their attention to detail, how much I can trust them to work with sensitive information, or give them direction after a mentorship and know it just like that. is going to go perfectly, Royer said.
Lau and Liang are project co-coordinators for the professional learning series called Project KUALIMA. They perform various tasks, such as distributing and analyzing session evaluation data and project surveys, scoring and providing feedback on participant assignments, and answering questions regarding sessions and assignments.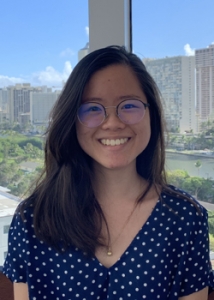 Lau, a junior psychology major seeking to complete a master's through bachelor's and master's program in educational psychology said, "I am able to network with people who have interests in the same ones that I would like to develop. I have always had a curiosity for research projects and the analysis and application of data, while seeking practical interpersonal experience with others. The KUALIMA project allowed me to balance these curiosities, test the waters before I really embark on a career path, and helped me solidify what I wanted to do even more.
Royer, Lau and Liang, as well as Doctorate student Roxanne bristol, has administered four sessions virtually since September 2020. Royer said each session has averaged 100 participants and the high participation rate is attributed to the online format this year. Their last session, on April 20, from 5 p.m. to 7 p.m., will focus on the theme of supporting students with internalizing behaviors. Visit the site to register, and see the team flyer for more information (PDF).
Liang, a double major in psychology and sociology said: "This experience has definitely shaped what I want to do in the future. My passions are to learn more about children and their perceptions of the world. I really think I'm more interested in learning more about the individual student rather than the system put in place to help education students. By following this research process with the KUALIMA project, I now know that this subject is the subject that interests me.
Learn more about the Student Opportunity Center
COS is a searchable database with thousands of online opportunity listings, including research and creative work positions, internships, co-ops, conferences and more. It is provided by UROP in the Office of the Vice-Chancellor for Research. Access is open to all EUH Mānoa undergraduate students, faculty and staff. UROP extended his contract with COS until 2023, offering free access 24/7.
COS has two main databases: a national opportunity database organized using the latest technology to search the internet for thousands of listings, and a EUH Database specific to Mānoa. Professors can post their positions on the database, tagging the lists by relevant major, and students can use the database to search for lists. Students who subscribe to these specific majors will receive notifications when a new list is published.
For more information, visit UROP's COS website.
"Take that initial spark by exploring the COS and sending this email, applying for this job and meeting each other is the best advice I can give, "Lau said. "There is no need to contemplate or think about a certain possibility, because the more you explore, the happier you are!"
This program is an example of EUH Mānoa's goal of Research Excellence: Advancing the Business of Research and Creative Work (PDF), one of the four objectives identified in the Strategic plan 2015–25 (PDF), updated in December 2020.
-Through Marc Arakaki